Electric Forklift Truck
RX 60 2.5 – 3.5 t
The Accelerator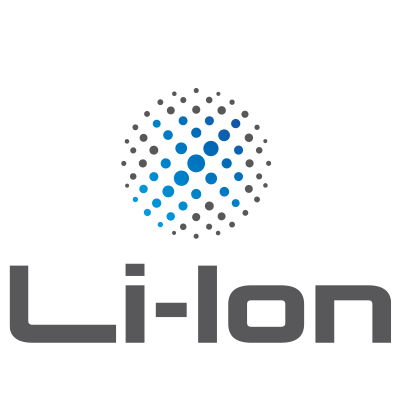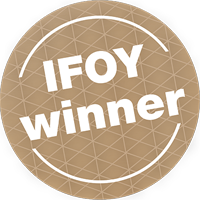 Load capacity

3500 kg

Rated lift

7390 mm

Speed

20 km/h
Experience your RX 60 seconds
Make the most of your time. The new STILL RX 60.
Get comfortable in the new STILL RX 60 and prepare to feel your heart racing with excitement as soon as the clock starts ticking. With intralogistics processes now being dealt with in a matter of seconds, you need our acceleration champion to help claw back your precious time. From the first moment, you'll find the perfect balance of power, ergonomics, manoeuvrability and energy efficiency which is truly electrifying. The RX 60-25/35 is not just a high performer – it's one of the very best in its class. Experience moving 258 tonnes in just 3600 seconds using this new powerhouse. Enjoy the freedom demonstrated by the top range per battery charge as you load pallets for 32,400 seconds without having to stop for the battery to be recharged. Get comfy in the best workstation imaginable, including perfectly arranged control elements, maximum leg room, an impressive all-round view and the unique STILL Easy Control on-board computer. With this piece of equipment, you are only ever one click away from your favourite performance functions and you can always see the relevant performance data at a glance. It's time to set new standards: experience your RX 60 seconds now!
Upit za RX 60 2.5 – 3.5 t
Popunite formu. Odgovorićemo Vam u najkraćem mogućem roku.
---
The RX 60 2.5 – 3.5 t in detail
The "Simply Efficent" factors: Performance attributes as a measure of economic efficiency
Simply easy
Intuitive handling:
Standard, easy-to-use operating concept across the whole RX product line

Efficiency-enhancing:
Easy entry into a highly ergonomic driver's cab

STILL Easy Control on-board computer:
All relevant information at a glance and performance functions just a click away

Ultra-fast:
Easy-to-operate lateral battery change
Simply powerful
Intralogistics powerhouse:
Handling performance at the highest level in its class

Performance boost:
sprint mode for peak performance at the touch of a button

Optimum energy efficiency:
exceptionally long range with each battery charge

Lift and accelerate faster than ever:
Available as a high performance variant with extra-powerful drive and lift motors

Intelligent support:
Traction control and other assistance functions

Ready at all times:
optional STILL lithium-ion technology for maximum availability
Simply safe
Safe and precise handling:
high-precision hydraulics and agile driving dynamics

Safe entry:
Large handle, anti-slip rubber mat and wide step

Optimal panoramic view:
Slim mast and extra-large windows

Systematic safety:
optional pre-shift check on the display to help with the daily safety inspection

Safety for every application:
Wide range of additional equipment options – from a direction indicator on the display to the Safety Light 4Plus safety lighting, as well as Curve Speed Control for automatic speed reduction when cornering
Simply flexible
Flexible control options:
Multi-lever, mini-lever, Fingertip or Joystick 4Plus

Adjustable performance dynamics:
Parameters such as driving and lifting speed can be adjusted to personal preferences at the touch of a button

Operating power tailored to your specifications:
wide variety of equipment options for every application
Simply connected
Optimum networking:
Optional interface for integration into fleet management software such as STILL neXXt fleet

Controlled use:
Optional access control protects against incorrect operation
Upit za RX 60 2.5 – 3.5 t
Popunite formu. Odgovorićemo Vam u najkraćem mogućem roku.
---
Forklift truck tests
Independent forklift truck test F+H
"Breaking the performance barrier"
"STILL delivers a first in forklift testing that will really make you sit up and take notice."
"STILL is setting new standards in the electric counterbalance truck segment with the high-performance model in its RX60 series. Never before in our long test history has a forklift with an electric drive been so productive."
"The high-performance model in the new series from the Still powerhouse accelerates, lifts and drives as powerfully as a diesel counterbalance truck, but without generating the high noise and exhaust emissions typical of combustion engines."
"If we look at its practical operational time, our test forklift lasts almost 1.5 working days on a single battery charge. The operating time is theoretically unlimited if the lithium-ion battery is quickly recharged during breaks."
Driving speed with 1700 KG Load (km/h)
19,5 km/h
Efficiency Mode
Lifting speed mit 1700 KG Load (cm/s)
57,6 cm/s
Efficiency Mode
Sprint over 27,2 M (s)
8,5 s
Efficiency Mode;'8,4 s
Test avergage
---
Model Overview
| Model | Maximum capacity (kg) | Maximum lift height (mm) | Travel speed (km/h) | Battery voltage (V) |
| --- | --- | --- | --- | --- |
| RX 60-25 / Li-Ion | 2.500 | 7.390 | 20 | 80 |
| RX 60-25/600 / Li-Ion | 2.500 | 7.390 | 20 | 80 |
| RX 60-25L / Li-Ion | 2.500 | 7.390 | 20 | 80 |
| RX 60-25L/600 / Li-Ion | 2.500 | 7.390 | 20 | 80 |
| RX 60-30 / Li-Ion | 3.000 | 7.390 | 20 | 80 |
| RX 60-30L / Li-Ion | 3.000 | 7.390 | 20 | 80 |
| RX 60-30L/600 / Li-Ion | 3.000 | 7.390 | 20 | 80 |
| RX 60-35L / Li-Ion | 3.500 | 7.390 | 20 | 80 |
---
Downloads
The document provided for download is the updated version of the operating instructions for the standard truck. It does not include descriptions of customer options (Customer Option). For a concrete truck, please request the respective specific manual according to the serial number and the year of production from the STILL spare parts service.
---
Kontakt
Popunite formu
Odgovorićemo Vam u najkraćem mogućem roku.
Stupite u kontakt sa nama
Upit za RX 60 2.5 – 3.5 t
Popunite formu. Odgovorićemo Vam u najkraćem mogućem roku.
/13/12388/12392/12468/12471