Pedestrian low lift pallet trucks
EXU-H 18 - 20
Compact all-round truck for challenging applications.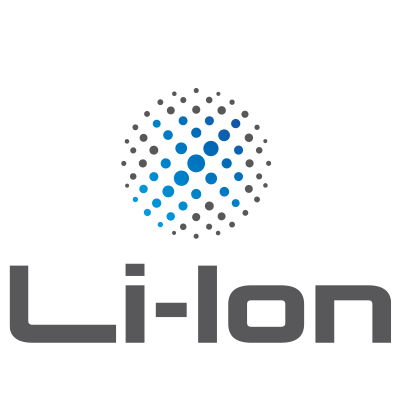 Always safe on the move due to OPTISPEED: speed adapts to the tiller angle
Maximum performance due to powerful, reliable and low maintenance rotary current drive
Always available due to lateral battery change and Li-Ion technology
Upit za EXU-H 18 - 20
Popunite formu. Odgovorićemo Vam u najkraćem mogućem roku.
The EXU-H pedestrian low lift pallet truck is the ideal working unit for chains of shops, discount outlets and supermarkets. The EXU-H can manage several functions equally well:
From filling sales racking - where the order picker reduces the employee's workload - through horizontal transportation - up to loading and unloading lorries. The rated load is up to 2000 kg or 800 kg at maximum fork lift. Another very practical feature is the integration of a storage facility and writing surface into the battery lid.
---
The EXU-H 18 - 20 in detail
Simply easy
Top performance thanks to a lifting capacity of up to 3,000 kg
High handling capacity: powerful, reliable and low-maintenance electrical drive and steering motor
Battery capacity of up to 500 Ah and lateral battery change available as well as Li-Ion battery, which concentrates a large amount of energy and allows for easy interim charging
The right driving programme for all situations: select maximum handling performance or maximum efficiency: ECO, BOOST or Blue-Q
Comfortable on the ramp: the support wheels guarantee optimum traction and enable powerful movement on ramps
Simply safe
Ergonomic and intuitive operation: driving, lifting and steering processes can be simultaneously controlled by left- or right-handed operators using just one hand
Battery changing made easy: lateral battery change option for high availability at highest safety
Work made easier: easy to operate, ergonomically shaped STILL tiller head
Simply connected
The deep-drawn truck frame protects the feet of operators and others in public areas
Safety as standard: OPTISPEED tiller adapts speed automatically depending on distance between the operator and the truck
Safe around corners: curve speed control of the EXH automatically adapts speed to the steering angle when cornering
Safety in confined spaces: curved tiller shape protects the driver from getting trapped in front
Accidental roll-back eliminated: automatic stop function also on ramps
Simply powerful
Fatigue-free operation: precise and intuitive electrical steering unit of the EXH
Best views for precise operation: clear view of the tips of the forks and centrally mounted tiller
Both left- and right-handed users can intuitively operate all driving, lifting and lowering functions
Reliable, even in narrow spaces: compact dimensions and high manoeuvrability
Precise operation even in the most confined spaces with the creep speed function option
All important information at a glance with the EXH colour display
Simply flexible
High pallet reloading rate: compact size allows for quick and safe operation
Additional storage space for goods: copes with narrow aisles thanks to its compact dimensions and high manoeuvrability
The optional built-in charger enables flexible and decentralised charging of the truck
---
Downloads
The document provided for download is the updated version of the operating instructions for the standard truck. It does not include descriptions of customer options (Customer Option). For a concrete truck, please request the respective specific manual according to the serial number and the year of production from the STILL spare parts service.
---
Model Overview
| Model | Maximum capacity (kg) | Maximum lift height (mm) | Travel speed (km/h) | Battery voltage (V) |
| --- | --- | --- | --- | --- |
| EXU-H 18 | 1.800 | 675 | 6.0 | 24 |
| EXU-H 20 / Li-Ion | 2.000 | 675 | 6.0 | 24 |